Englewood High School


Class Of 1969
In Memory
Larry Gramling (Gramling)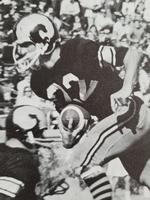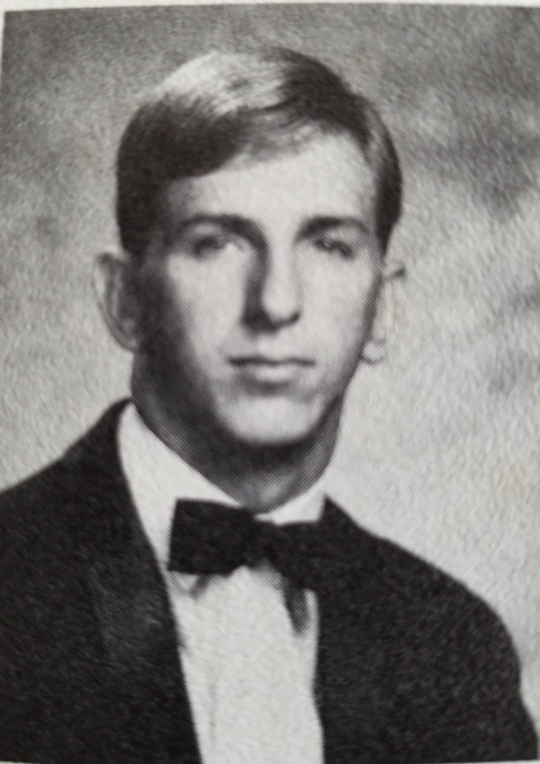 Larry Eugene Gramling, 70, joined his mother, Ruby Scott, and brother, Donnie Gramling, in heaven the morning of Saturday, December 19, 2020. He was born on August 31,1950 in his home town of Jacksonville, FL.Larry was one of a kind. He had a jovial personality, a huge heart, and created laughter everywhere he went. His mother Ruby, who like her sons, had a lovable character and would sing and dance around, which is where Larry learned his love for music. During most occasions, Larry had his guitar on hand and would make everyone smile with a good ole' country song. Or better yet a parody version that would make you belly laugh. He just had a natural talent for the guitar and singing. He was never formally trained, but people just loved watching his performances; including his family who made requests frequently.He and his brother were quite a sight to see on the football field. They both found their way to a quaint little town called Miami, Oklahoma. A welcoming host, the Munson's, took them in and became family too, while they played football for Northeastern Oklahoma A&M College. Larry was part of the 1969 NJCAA National Football Championship team, something he was so proud of, and was elected to the 2014 Hall of Fame. He later moved on to play football and graduate from Missouri Southern State University.Along with football, Larry had a natural gift for golf and was a tough competitor. He loved to golf so much and bought his grandkids mini clubs to get them started young. He played with his regular group at a number of local courses.Larry was a hard worker and has always provided for his family. He was an entrepreneur, inventor and owned a local business, Duval Floor Service, since 1991. Always coming up with new innovative ideas or products. His wife, Linda, was always by his side and helped with their business and several of his ventures.The seriousness of the world never got to Larry. He always had a joke ready or prop to trick you with. As a father, he would embarrass us kids by honking the horn and waving when he was dropping us off at school, or get our friends to draw things on their faces without them even knowing. He made life fun, happy and enjoyable. He gave the gift of laughter all the time and he will be indescribably missed.Accomplished business-owner, music lover, respected husband, father, brother, grandfather (Papa) and friend, Larry is survived by his wife of 35+ years, Linda DeSwarte Gramling, his children: Stephanie Trefry (Nick Trefry) and Lauren Zytowski (Daniel Zytowski), his four grandchildren: TJ and Graham Trefry, Alyssa and Jayce Zytowski, and several nieces and nephews.Due to COVID-19, the family will hold the celebration of Larry's life at a later date.
In lieu of flowers, donations may be made in Larry's memory to: The scholarship named after his dear friend and daughter's father-in-law, the First Tee North Florida Earl C. "Chip" Trefry, Jr. Scholarship Fund. Address: 475 W Town Pl, Suite 115 St. Augustine, FL 32092.
The Gramling Family wishes to send gratitude for the care he received from Dr. Salameh.
https://www.dignitymemorial.com/obituaries/jacksonville-fl/larry-gramling-9959130