Englewood High School


Class Of 1969
In Memory
Brenda Major (Smith)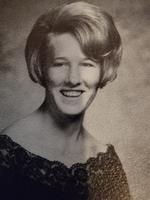 Brenda Doreen Major-Smith, 69, Green Cove Springs, Fl, 11/17/1951 – 08/27/2021. Born to Harold Lee Major and May Wood Major Nov 17, 1951. Brenda gained her wings on August 27,2021. Brenda loved the sand, sun, and water. She lived on the river for over 40 plus years. Brenda moved to the town of Green Cove Springs, into her little country house in the woods five years ago with her fur babies!! All 6 of them. Bucky, Sadie, Harley, Tipper, Stormy and Lil Man. The love she had for her fur babies was everything. Brenda loved to play on the water every chance she could. Boating was a favorite. Family and friends were such a big part of her life. In her quiet time, Brenda enjoyed reading, crocheting and playing her video games on her cell phone.
Brenda will always be remembered for caring of others and that smile. No matter what was going on she was always wearing those rose-colored glasses. Brenda was a huge fan of the Florida Gators football team and her attire throughout the season would show her pride no matter what the score.
Brenda was preceded in death by David Smith, husband, Harold Lee Major, father, May Wood Gregg, mother, Charles Gregg, Stepfather, and Melinda Major, sister.
Brenda is survived by Krissi Smith, daughter (Robert), Tammy Smith, sister, Jimmy Overton, cousin (Becky), many nieces and nephews. Eddy Smith, friend and Roomy. Laurie Coon, best friend and partner in crime, (Marcus), as well as numerus other friends.
Celebration of Life was held September 25, 2021.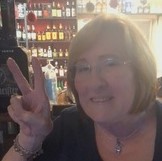 In lieu of flowers, we would ask that you donate to the animal shelters and pet rescues in your areas. Brenda's love of animals was to save them all. Let us all help out a little bit for her now.